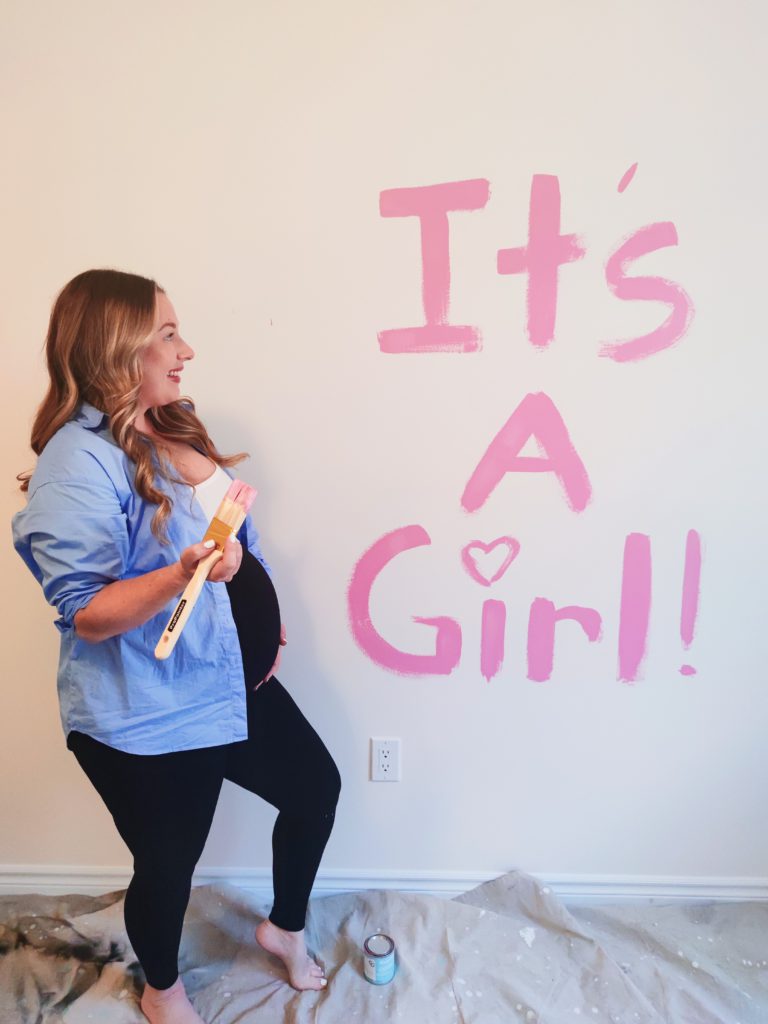 It's a GIRL!!!
I can't believe it, we are having a girl! We are both so excited and can't wait to meet our sweet baby girl! We were in disbelief when we first found out Baby Cazan was a girl, we were convinced it was a boy for so long but I think we both secretly knew it had to be a girl because she's due in October. All of the women in my family are born in October so we will see if she shares a birthday with anyone.
How We Found Out: Vlad and I were super impatient and wanted to find out her gender asap, so we booked a 3D ultrasound at 18 weeks! It was so surreal and emotional to see our baby and hear her strong heartbeat. We had the technician write the gender down and seal it in an envelope so we could take it home and open it just the two of us and share that special moment together. As soon as we got home and we couldn't wait to open it, we were both so excited to find out if we were having a baby boy or girl. Obviously, we didn't care either way we were just excited to grow our family. Once we opened we opened the envelope we were on cloud nine, the ultrasound said girl! It took me a minute to process we were having a girl but I honestly couldn't picture our family any other way. I can't wait to meet our sweet little girl, I have so many colorful ideas for her nursery, so stay tuned!
I Can't Wait To…
+ Give birth and hear your first cry as you take your first breath
+ See who you look like, I think you'll have dark hair like your Dad
+ Wear all the matching outfits!
Daddy Can't Wait To…
+ Hold you for the first time
+ See how similar you are to your Mum
+ Be a girl Dad