Hellooo and thank you for stopping by my little slice of the internet! First things first, let me introduce myself… Hi, I'm Nicole Erin the creator of My Roaring Life. I'm a beauty and lifestyle enthusiast sharing my day-to-day life, personal style & other fun beauty tips and tricks. I live just outside Toronto, Canada with my husband Vlad and we are currently building our dream house! We were supposed to move in this past December but the pandemic had other plans. I started MRL to document and share my life and passions with the world. My colourful, over the top style and outgoing personality, are just the tips of the iceberg. I'm definitely not your typical blogger, I've always had a unique and exciting outlook on life, so keep scrolling to get to know me more about me and my favorite things!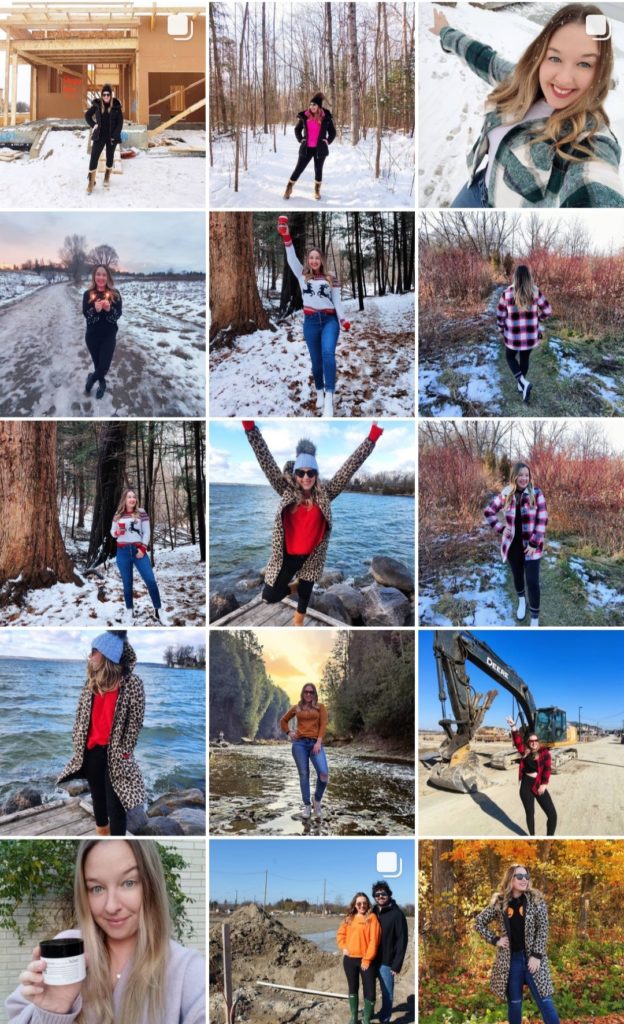 BEAUTY
Skincare is unquestionably my biggest beauty obsession. I love trying new products and am always looking to learn new tips & tricks when it comes to my skincare routine. Caudalie Vinosource S.O.S Thirst Quenching Serum is my absolute must-have, go-to, I've repurchased it countless time and reach for it every day. Next is my Dyson Supersonic (a.k.a the love of my life). It's honestly the largest investment I've made in my hair and I have absolutely no regrets. It has seriously transformed my hair, it's so much healthier, grows so quickly, and has cut my drying time in half saving so much time.
Now let's talk makeup, Dior's Forever Skin Glow Radiant Foundation is always my go-to. It's the perfect medium-to-full coverage and the formal gives your skin a naturally radiant glow without looking shiny. Next up is blush, I know a lot of people might be nervous to try it but NARS Orgasm Blush is exactly what's missing from your makeup routine. It's so buildable and light pink with gold flex so beginners don't have to worry about using too much. It also blends so nicely and just gives you a pop that pulls your whole makeup look together.
Moving onto brows, I'm a total sucker for bold brows but unfortunately, mine are practically invisible so I get my brows tinted. I go every 4-6 weeks and it helps to define and enhance their shape, making them look thicker and fuller. This is a great trick if you have lighter hair as I do or if you just like the look of a fuller brow with little to no daily maintenance. My last favorite I'm sharing has been my go-to since my nail polish obsession started in college, and that's a classic white polish. I love how sharp and elegant it looks when it catches your eye. It's the colour I will forever choose when I'm at the salon.
STYLE
I consider myself to be a budget-friendly blogger, I always try to include a variety of high-end luxury items paired with more affordable ones to achieve a certain look or style. I'm definitely not afraid of bright colours or loud patterns! I love to add a POP of colour to an outfit by pairing a cute purse, bright coloured lipstick, or bold jacket. Sunglasses are without a doubt my most reached for accessory, I'm obsessed with how each pair creates a different statement and can really elevate a look. Graphic t's and sweatshirts are another staple in my wardrobe, I love to make a dramatic statement. I've always been drawn to bold graphics with a positive, uplifting message or festive twist. Fun Fact: Growing up I always wanted to design my own t-shirt line and maybe one day I will.
Again thank you sooo much for stopping by, it brings me so much joy to be back on the blog sharing and connecting with you again. Leave me a comment below of your favorite beauty products or something you think I should try!