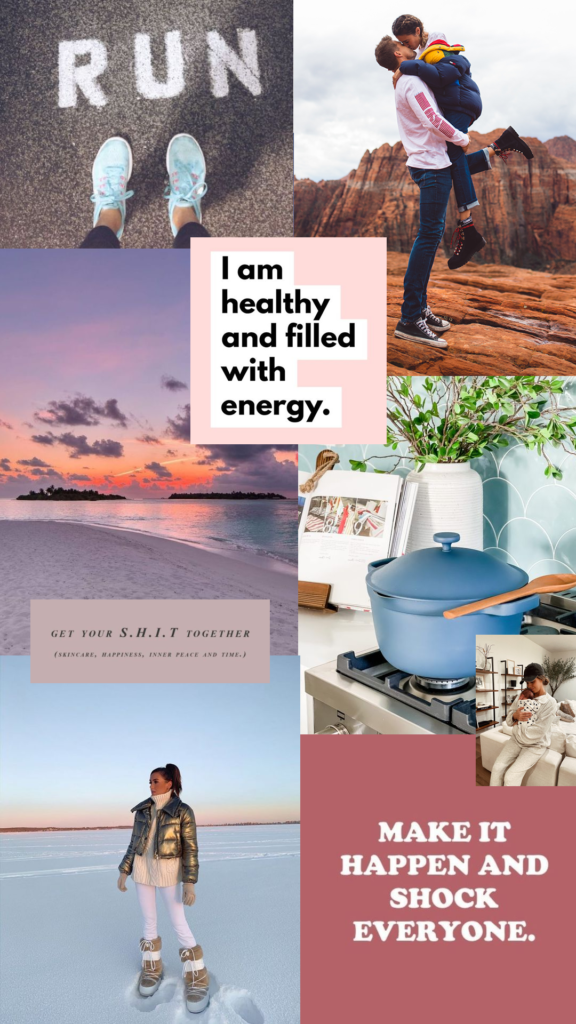 In 2022 I'm keeping my intentions super simple, I'm prioritizing my relationships with myself, my husband and my relationship with food. I want to be more intentional with my time and create routines that allow me to be more productive, healthier and happier. So let's dive into my 2022 new years resolutions…
+ More Planned Me Time (Monthly, Weekly, Daily)
This might seem super simple but I find life lately is either super crazy and busy or utterly repetitive with these lockdowns and restrictions, I've learned to take pride in the little wins. Each day I want to take the time to do something, it can be as simple as using positive self-talk, taking my vitamins or drinking my daily water. Or something more time-consuming like journaling, going for a walk or meal prepping for the next day. Each day will look different, some might be more productive than others but it's all about recognizing the little things you were able to do for yourself and taking time to reflect on that.
This year I want to be more conscious of how I spend my time and not get lost in everyday life. Each week I'll do something for myself like take a long bath, do a workout, write a blog post or choose something on my to-do list I've been putting off. Whatever is it, it has to be a minimum of one hour of uninterrupted solid me time. Then every month I'll choose something new and different to help push my comfort zone and continue to grow and help me reflect.
+ Monthly Date Nights!
The pandemic has defiantly messed with our date night situation! Don't get me wrong, we've had the best intentions but with all the lockdowns and restrictions so many reservations and plans have been cancelled over the past 2 years. So we've decided each month we would take turns surprising one and another with different dates, kind of like the bachelor but way less dramatic. We got a jump start on our new year's resolutions and when Vlad decided to be super spontaneous and take us to a Toronto Raptors game and stay the night at the Fairmont Royal York, which had been on my bucket list for years.
+ Spend More Time in The kitchen
Back in September, I started working with a nutritionist which really opened my eyes to so many interesting things and made me want to improve my relationship with food. She reminded me of the positive habits I have created and suggested the smallest changes to benefit my body. benefit. I want to spend more time in the kitchen exploring different textures and flavours while building my skills so I feel more comfortable cooking from scratch and trying out new recipes.